Recent Cabling Jobs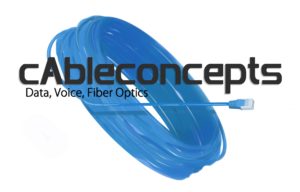 It has been a busy 2017 for Cable Concepts so far! Here are just a couple of the jobs our techs have completed in the new year:
For UNC-TV, Cable Concepts ran 96 strand single mode fiber optic structured cable from their server room to their production room. We also ran OM3 10 gig fiber to connect new server cabinets.
Cable Concepts also wired the new corporate office for Plannernet in Durham. Our techs ran Cat 6 cable to phones and computers as well as wireless access points and IP security cameras. We built out their server room with data racks and lastly, installed tablets outside of the conference rooms which will be used by Plannernet employees for reserving the conference rooms.
Comfort Systems needed a new VoIP phone system, so we re-terminated Cat 6 cable to change over from voice to data cabling.
Our techs are off to a fantastic start!